HP DESIGNJET T2300 eMFP MULTIFUNCTION PRINTER
Hewlett Packard's Designjet T2300 eMFP and ePrint&Share; the World's most collaborative printing solution
HP's T2300 eMFP is the first-ever Web-ready printing system with MFP benefits. The Multifunction Printer has been specifially designed for today's collaborative and mobile work styles making it easy for you to share and manage content with colleagues around the world. The colour touch screen makes printing and scanning is virtually effortless.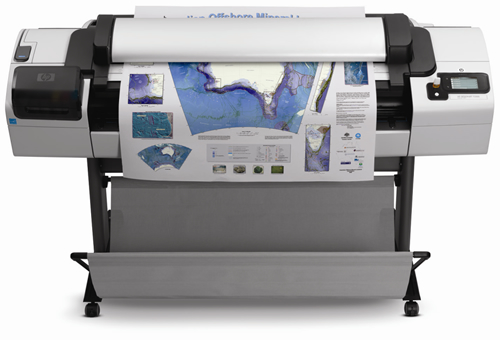 HP DesignJet T2300 eMFP Printer Overview
The HP T2300 eMFP allows web based printing for when you are on the move and it does away with cables and drivers giving you greater freedom to print wherever and whenever.
An incredibly intuitive device, the T2300 eMFP will give you more time to focus on your clients and drawings. It is also simple to maintain and easily upgradeable.
HP DesignJet T2300 at a Glance