They say there's strength in numbers, and the GDL Network is proof.
HP Latex and HP Scitex Printers.
Tried and tested for you.
The GDL Network are HP Gold Partners and authorised resellers of HP Latex and Designjet wide format printers and Scitex Flatbed printers with a combination of twenty-one print bureaus and thirteen dedicated HP large format printer showrooms across the UK. This allows us to offer something that other HP re-sellers can't; a unique combination of knowledge and first-hand experience of the production capabilities of HP's entire range of large format printers and how they fulfill customers varied and pressing requirements. Why? Because we use them daily to do just that.
When any of our members are considering the purchase of new equipment for their own print bureaus we often use one member as a test site. This allows the whole group to experience and understand the machines in a working environment and it's this invaluable opportunity that we are now offering you.
Come and say hello.
GDL Network is opening our doors to the trade, so print companies like you can see the latest range of HP wide format printers in action in a working print environment, similar to your own.
We will be showcasing the latest offering from the HP Latex 300 series (HP Latex L370) as well as the HP Latex 310, 330 and 360.
Contact us to enquire about our regular open days or to book an individual demonstration at a time and location that suits you and see the latest range of HP wide format printers in action in a working print environment similar to your own.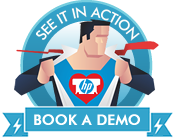 Book your demo (UK only)
Please call Jess on 01189 331242
or email jess@gdlnetwork.co.uk
LATEST NEWS
GDL becomes HP Scitex approved resellers
In recognition of our considerable contribution to the HP supply chain, the GDL Network has also recently been appointed an official reseller of the new range of HP Scitex flatbed printers.
We have a long established relationship with Art Systems who have been distributors of the new Scitex 550 and 750 since their launch in April 2015 and we will be using their state of the art facilities in Nottingham to showcase these products.
Find out more, click for details: